A Division of
MDR Computer Services
Pty Ltd
MDR-APLIS Anatomical Pathology Laboratory Information System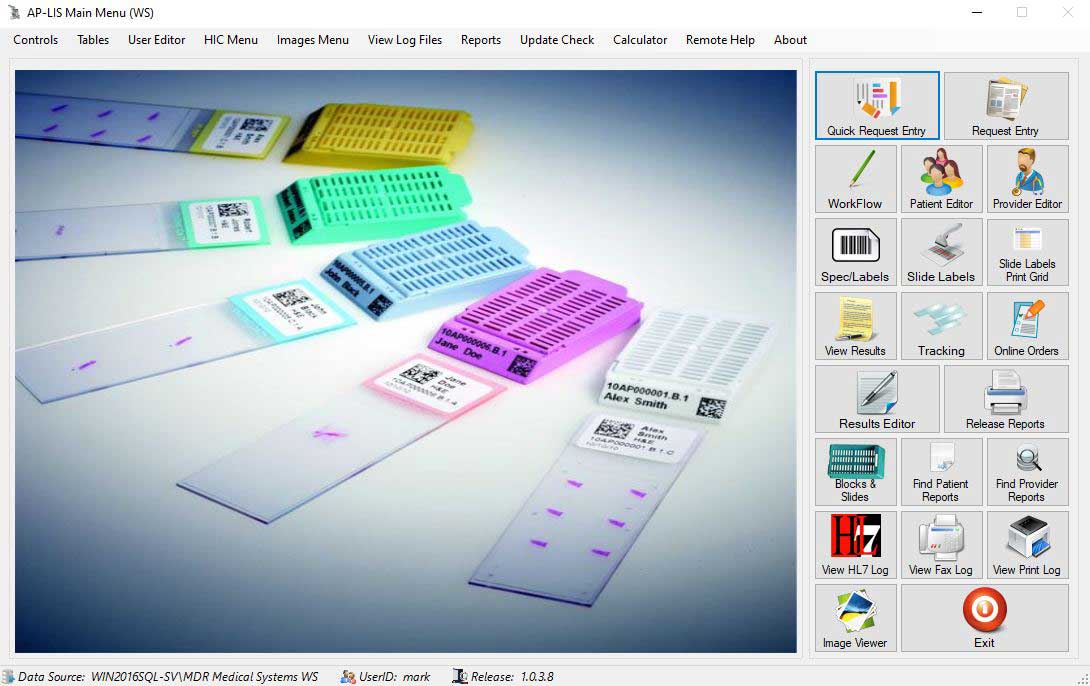 Key Benefits
MDR-APLIS Reporting made easy, MDR-APLIS is comprehensive pathology information system designed to meet the current and future trends in Anatomical Pathology and handle the complexities of clinical, molecular, testing and reporting.

MDR-APLIS (Anatomical Pathology Laboratory Information System) features a reliable information infrastructure to register specimens, record gross and microscopic findings.

MDR-APLIS supports digital images, full MICROSOFT WORD functionally together with a range of important components and functionality crucial to today's practicing pathologist and addresses the demands of emerging trends in anatomical pathology reporting.

MDR-APLIS comes complete with specimen tracking starting from the receival of the specimen to the eventual long term storage location of the specimen blocks and slides.

MDR-APLIS comes complete with Skin Audit Reporting. Our report display's the analysed patients details and queried clinical notes data along with an associated graph.

MDR-APLIS Designed specifically to meet the needs of the Australian Anatomical Laboratory and can be interfaced with MDR-Bill to meet a comprehensive range of billing requirements including Medicare Online Claims & Eclipse.
Key Features

Case Reporting using Microsoft Word and the ability to use all of Microsoft Word's available features.
Complete Specimen Tracking System.
Work In Progress Laboratory Management Screen.
The delivery of results automatically by Fax or HL7 Download (Including an Added PDF Option).
Insertion of graphical images into reports and stored with the result.
Production of Specimen & Slide Labels.
Skin Audit Reporting.
Interface capabilities to Block & Slide Writers.
Specimen Tracking Screen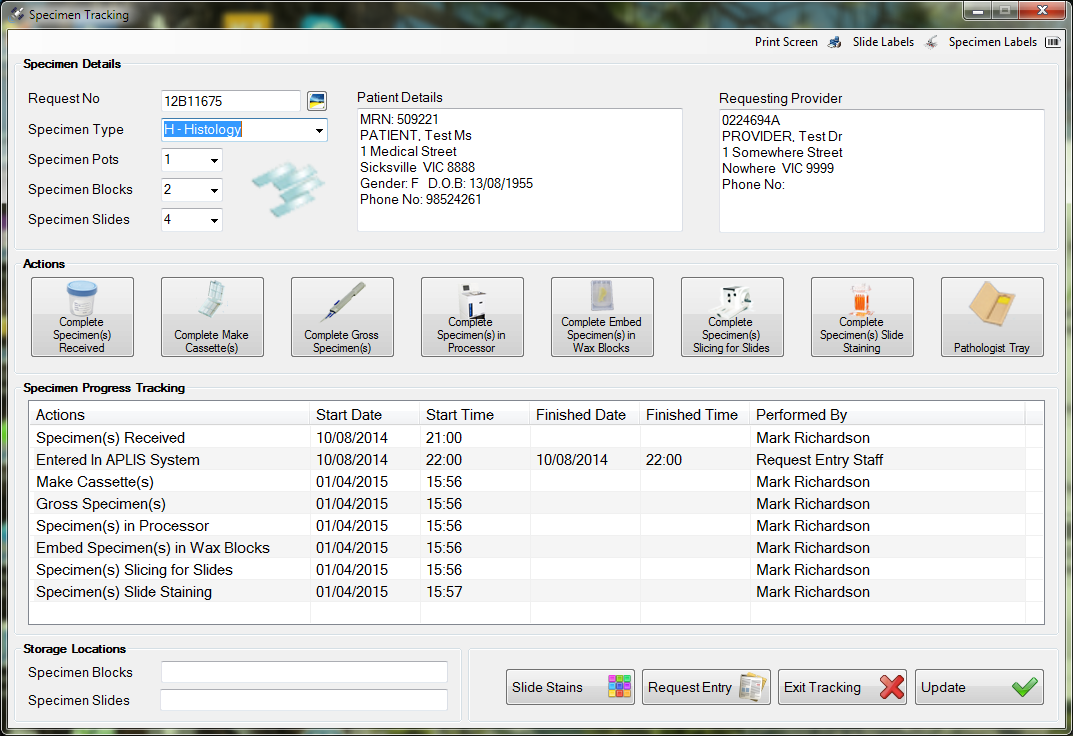 Providers Skin Audit Graph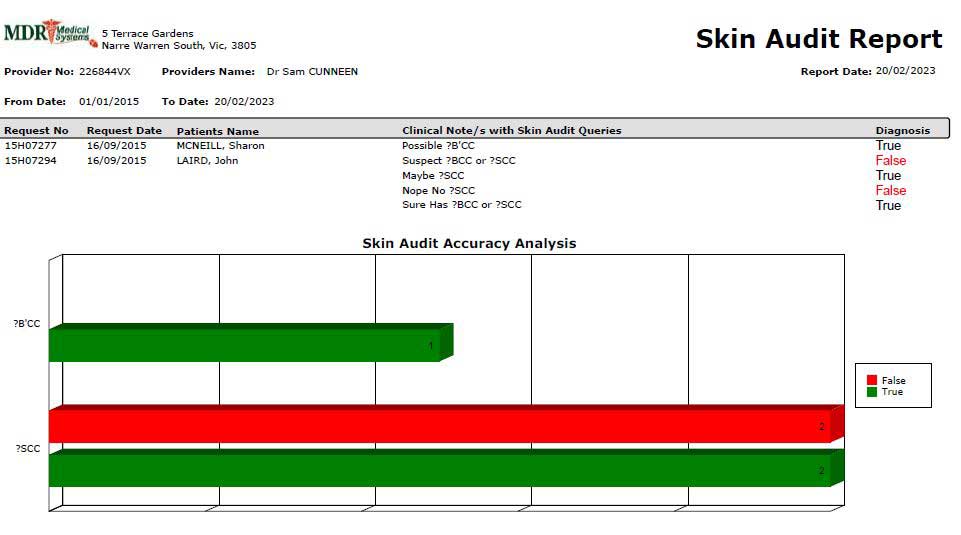 Sample of a Histology Report with an Embedded Image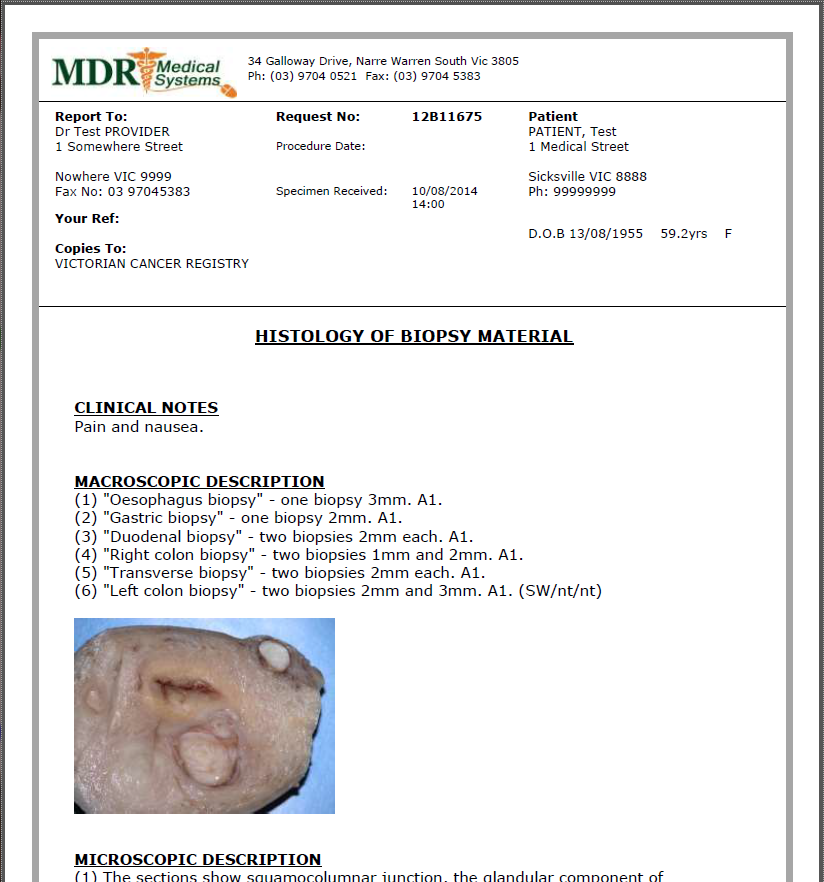 For More Information Contact:
MDR Medical Systems




5 Terrace Gardens
Narre Warren South, Vic 3805

Tel: +61 3 97040521
Email: info@mdr-medicalsystems.com.au